Part Number : EN220A
Function : Schottky Barrier Diode
Package : FMEN-220A / TO220F
Maker :
Sanken Electric co.,ltd.
Image :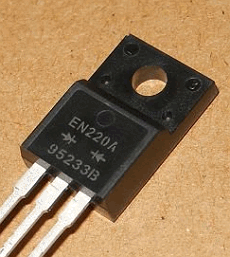 Description :
FMEN-220A is a High Voltage (100V) Schottky Barrier Diode, and has achieved low leakage current and low VF by selecting the best barrier metal.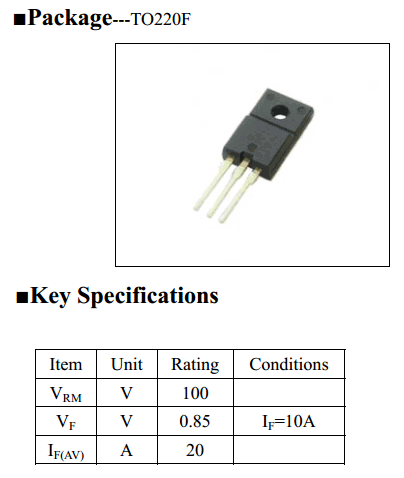 1. High Voltage 100V guaranteed.

2. Steady operation is possible even at the high temperature by the low leakage current.

3. Super-high speed & low switching noise.

4. Low forward voltage drop.
EN220A Datasheet PDF

Others datasheet of same file : EN-220A, EN220A, FMEN-220A, FMEN220A