Posted

Filed under

Other



Part Number : SD6834

Function : Built-in high-voltage MOSFET current-mode PWM + PFM Controller Series

Maker : Silan Microelectronics

Pinouts :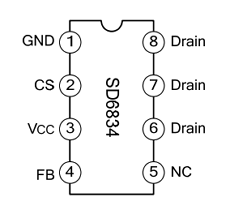 Description :

SD6834 is built for high-voltage MOSFET switching power supply external sense resistor.

The current mode PWM + PFM controller family.

The circuit is low standby power consumption, low starting current.
Official Site : SD6834 information


SD6834 Datasheet PDF Download



Others datasheet of same file : SD6834