Posted

Filed under

Other



Part Number : SRD-05VDC-SL-C

Function : SRD Series RELAY / SRD-05VDC-SL-C

Maker :

SONGLE



Product Image :



Description :

* Switching capacity available by 10A in spite of small size design for highdensity P .C. board mounting technique.

* UL,CUL,TUV recognized.

* Selection of plastic material for high temperature and better chemical solution performance.

* Sealed types available.

* Simple relay magnetic circuit to meet low cost of mass production.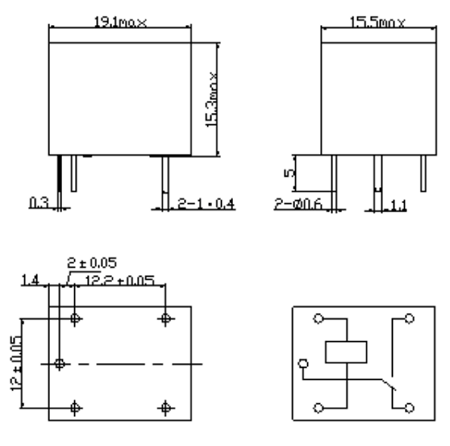 SRD-05VDC-SL-C Datasheet PDF Download



Others datasheet of same file
SRD-03VDC-SL-C, SRD-05VDC-SL-C, SRD-06VDC-SL-C, SRD-09VDC-SL-C, SRD-12VDC-SL-C