Part Number : TA7668BP

Function : Dual pre-amplifier for tape recorder. Operating voltage Vcc 6V-15V. Quiescent circuit current Iccq 8.5mA,typ; 10.5mA,max...
Maker : Toshiba

Image :


Description :
The TA7668BP is a dual preamplifier with ALC and muting designed for use in record/playback amplifier of the recorder.
It is suitable for a stereo set and a radio-cassette recorder.
1. Operating Supply Volatage Range : Vcc = 6 ~ 15V

Block Diagram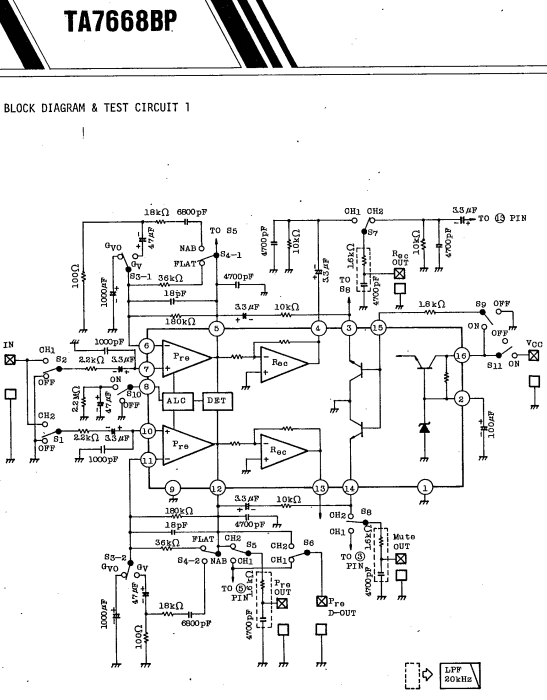 Datasheet PDF Download :

Others datasheet of same file : TA7668B,
TA7668B